Citing the need for education to be freely available for all in the community, College of the Canyons has just announced the opening of the Santa Clara Riverbed Campus. The new campus will be located directly across the street from the Santa Clarita Metrolink station on Soledad Canyon Road, about 50 feet down into the riverbed. The location was chosen so that the faculty could charge their Teslas across the street from the campus and limit their carbon footprint. Funding was secured through a tax on chai lattes and avocado toast sold in Valencia.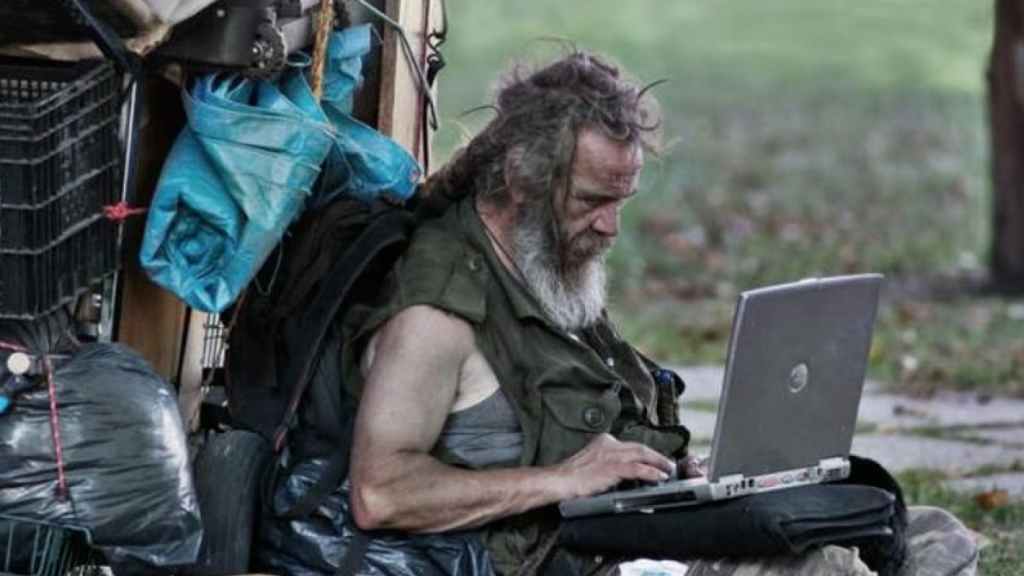 College of the Canyons Chancellor, Dr. Diane G. Van Hook announced, "This is a momentous occasion for the community. Santa Clarita will soon be home to the most highly educated homeless population in California aside from Berkeley." When asked what effect this will have on the homeless that inhabit the riverbed, she responded, "They will be just as dysfunctional as before but now they'll have a better understanding of the amazing world around them, sights they'll never see and understand just how little they contribute to the world in general. Oh, and hopefully they'll have better grammar and spelling on those cardboard signs they create."
The final course catalog for the new campus is still in process but Dr. Van Hook related, "We have several exciting certificate programs we are rolling out. Our Construction Management and Technology Department for instance is offering an advanced shelter design and construction program – it really is amazing what you can do with a tarp, some discarded lumber and duct tape. Our Culinary Arts & Wine Studies Department will be offering a pruno sommelier program. Lastly, our Business Department is offering a cardboard sign marketing program to help our graduates stand out from the other bums and earn a higher income from the Valencia commuters."
Those living in the riverbed that are interested in these courses are encouraged to apply in person at the Santa Clarita Metrolink Station by writing their name in feces on the restroom walls.