Mayor Miranda Beats Unarmed Man in Match of Wits
Santa Clarita – At the Tuesday city council meeting this week, Mayor Bill Miranda mercilessly beat an unarmed man to within an inch of his hubris. The man, known locally as Putz, berated the council for their continued pursuit of equality in the form of a Human Relations Roundtable. The Roundtable – formed in 2020 after the city council brought in the National Guard to protect the Westfield Valencia Town Center Mall against unarmed, peaceful teenagers that organized a Black Lives Matter demonstration – is a way for the council to seem like they're doing something without accomplishing anything.
The Human Relations Roundtable has drawn the ire of local conservatives for putting out statements of fact that counter or otherwise undermine the subscribed narrative of many reality-averse persons. Statements such as acknowledging the racist history of the Hart High Mascot, calling attention to vast inequity in Santa Clarita, or pointing to the Sheriff's Department as problematic.
Members of the City Council voiced their support for the Human Relations Roundtable and said they would continue paying lip service to issues affecting people of color in Santa Clarita.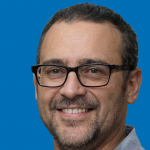 Jerome Horwitz is a Santa Clarita native. His family traces their lineage all the way back to the 1960s when his grandparents moved to the area to start a farm in what is now Castaic Lake. Growing turnips proved unfeasible below water, so they got out of farming and started a donut shop specializing in Bear Claws. Jerome enjoys watching paint dry, and lurking in local Facebook groups.