[Barlavi Mocks Survivors of Sexual Assault] Saugus School Board Member Files Defamation Lawsuit Against City Council Candidate
Ed. Note: David Barlavi sexually assaulted multiple women, mercilessly mocked, bullied, and harassed survivors of sexual assault, and threatened legal action when reprimanded for the behavior. Despite being well documented, Barlavi continues to deny the behavior or claim it was "just a joke," or claim that it is some coordinated attack because of his [insert his belief du jour here].
Santa Clarita – Saugus School Board Member David Barlavi has hired attorney David Barlavi to represent him in a lawsuit filed against Santa Clarita city council candidate David Barlavi. The complaint alleges ongoing defamatory statements being made about David Barlavi by David Barlavi as part of his campaign strategy. "My client, Mr. Barlavi, has grown tired of the disparaging remarks made by Mr. Barlavi. Every time Mr. Barlavi opens his mouth, my client's reputation suffers more. We are filing this lawsuit seeking an injunction against Mr. Barlavi to protect Mr. Barlavi from further harm by the statements made by Mr. Barlavi."
Alongside the claims of defamation, the lawsuit further alleges that the school board member has made numerous inappropriate comments and has even engaged in behavior only described as sexual assault. "I will not describe the events in great detail, but Mr. Barlavi has, on several documented cases with multiple witnesses, touched my client without consent and in an inappropriate manner," said attorney Barlavi, "My client has tried to discuss the inappropriateness of the contact with Mr. Barlavi, but Mr. Barlavi refuses to hear the accusations or engage in a conversation on the matter. Mr. Barlavi continues to describe the incidents in question as 'a joke,' a 'politically motivated conspiracy against him,' and fervently denies the interactions in question. We intend to hold Mr. Barlavi accountable for his actions, and intend to demonstrate his defamatory and egregious conduct in court."
Reached for comment, city council candidate David Barlavi denies any wrongdoing saying "this is a witch hunt! They're only doing this because they hate me! It's the establishment out to silence me! This is 'cancel culture' going too far! How dare they do this to a women's studies major. Don't they know I literally organized every single protest that has ever happened in Santa Clarita?"
---

Ed. Note: If you or someone you love is struggling with mental health, please take the time to seek professional guidance. There is a cultural stigma attached to mental health issues, and oftentimes we add that societal pressure to our ongoing struggles rather than get the help we require. All of us have our times of need, and our support network may not be enough. It's ok to seek help. The Los Angeles County Department of Mental Health has great resources for everyone and is an excellent place to start.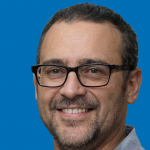 Jerome Horwitz is a Santa Clarita native. His family traces their lineage all the way back to the 1960s when his grandparents moved to the area to start a farm in what is now Castaic Lake. Growing turnips proved unfeasible below water, so they got out of farming and started a donut shop specializing in Bear Claws. Jerome enjoys watching paint dry, and lurking in local Facebook groups.