Congressman Mike Garcia Hosts Coup Reveal Party on Capitol Hill
Washington D.C. – Recently sworn-in Representative Mike Garcia hosted a "Coup Reveal Party" on Capitol Hill yesterday. "You know, we didn't want to know beforehand if it was going to be insurrection or full sedition. Either way, we're proud boys of our happy and healthy baby traitor."
Enthusiastic guests invited by Garcia and President Trump entered the Capitol Building yesterday afternoon in celebration of the reveal, praising the newly borne coup. After reaching the floor of the Senate, guests participated in the traditional twenty-one gun salute and spoke at length about House Majority Leader Nancy Pelosi.
Mike Garcia's office said those unable to attend the coup reveal but wish to congratulate the loyalists can visit the traitorous online registry at this link.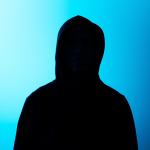 Louis Feinberg was born and raised in Santa Clarita. After a brief stint being stuck on the 14 freeway trying to leave, he gave up and now resides in Newhall with his 11 cats. In his free time, he can be found behind Valencia Lanes taste-testing paint for lead.