City Council Votes to Bid on 2032 Olympics
Santa Clarita City Council voted this week to bid on the 2032 Summer Olympic Games after Brisbane Australia retracted their bid. "This will be a great event for our community," said Mayor Bill Miranda, "I personally am looking forward to many games, for instance, the shock putting and rugsby." The winning bid is expected to be announced sometime next month. City Council approved the annexation of Castaic and Castaic Lake where a new multi-billion dollar sports complex will be constructed to host the games. As part of the bid, Castaic will also see a number of capital improvement projects, including resurfacing roadways, widening streets, building new hotels, a convention center, stadium, and golf course.
"Castaic needs a lot of work, and this project will help get the area up to Santa Clarita standards," said councilwoman Marsha McLean, "Have you seen their roads? So filthy, and their medians don't even have landscaping. We'll need to do something about that first."
To pay for the project, city council announced they would immediately sell the recently-acquired Ice Station – now named The Cube – as well as a bond initiative, and a new property tax for houses valued under $1 million dollars.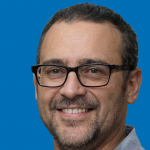 Jerome Horwitz is a Santa Clarita native. His family traces their lineage all the way back to the 1960s when his grandparents moved to the area to start a farm in what is now Castaic Lake. Growing turnips proved unfeasible below water, so they got out of farming and started a donut shop specializing in Bear Claws. Jerome enjoys watching paint dry, and lurking in local Facebook groups.