With July 4th Approaching, local Facebook Groups Brace for Influx of "Gunshots?" Posts
As the nation prepares for annual July 4th celebrations, local Facebook Group administrators are preparing themselves for the influx of "did I hear gunshots?" posts being submitted over the next few weeks. "It really is a problem. Twice a year for about six weeks we get a substantial number of posts from people asking if it was gunshots or fireworks they just heard in xyz neighborhood," said John Fortman, admin for one of Santa Clarita's largest Facebook Groups, Santa Clarita Community, "It is never gunshots. And if you sincerely believe it could be, why would not call the sheriff but instead post on Facebook?"
The Santa Clarita Sheriff Station, along with the Los Angeles County Fire Department, have reminded residents that all fireworks are illegal in the county and that setting them off is dangerous, and likely to start a fire. Many residents choose to ignore the warnings, instead opting to celebrate the birth of the nation by blowing up a small portion of it.
"I'm going to set off these knuckle-whistler 4000s in the street," said Michael Davis, 66, when asked how he intended to celebrate this weekend, "I have a second amendment right to rupture eardrums and not suffer repercussions for my actions. Who cares if your snowflake dog doesn't like it? And that hillside was probably gonna catch fire anyway!"
City of Santa Clarita Mayor Bill Miranda reminds residents that there will be a fireworks display at the Westfield Valencia Town Center Mall this year. "It'll be amazing, it'll be safe, and it'll all be set to Kenny Rogers music. So come enjoy that, instead of potentially injuring yourself or others with your personal fireworks you bought from a pop-up shop in Fillmore."


Correction: A previous version of this story listed John Fortman as "moderator," instead of "admin." We regret the error and offer Mr. Fortman a 1-year subscription as recompense.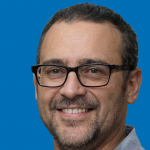 Jerome Horwitz is a Santa Clarita native. His family traces their lineage all the way back to the 1960s when his grandparents moved to the area to start a farm in what is now Castaic Lake. Growing turnips proved unfeasible below water, so they got out of farming and started a donut shop specializing in Bear Claws. Jerome enjoys watching paint dry, and lurking in local Facebook groups.