Possible Criminal hospitalized after Deputy involved vehicular collision
Newhall – A possible criminal was transported to a local hospital after they became involved in a collision with a vehicle that was transporting a deputy with the Santa Clarita Valley Sheriff's station, according to the Santa Clarita Sheriff's department spokesperson. It was unclear what alleged crimes the person committed that resulted in their vehicle being collided with by a department vehicle that was transporting a deputy.
This is a developing story.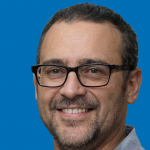 Jerome Horwitz is a Santa Clarita native. His family traces their lineage all the way back to the 1960s when his grandparents moved to the area to start a farm in what is now Castaic Lake. Growing turnips proved unfeasible below water, so they got out of farming and started a donut shop specializing in Bear Claws. Jerome enjoys watching paint dry, and lurking in local Facebook groups.