Councilwoman Marsha McLean Launches OnlyFans to Cover Campaign Debt
Santa Clarita, CA – Current city Councilwoman and former Santa Clarita Mayor Marsha McLean announced today that she has launched an OnlyFans account to address her campaign debt, which totals more than $70,000. "After KHTS published that slanderous and absurd hit piece about my campaign finances, I knew I had to do something," says McLean in the announcement, "I was talking to some of our wonderful city staff when a couple of them told me about OnlyFans, which is just delightful. Of course my fans want to help support my campaign, so it was a logical choice."
According to McLean, she asked members of the city staff if they had any ideas for side hustles. "Several of them suggested driving for Uber or DoorDash, but that's difficult since I only take the Metrolink," said McLean, "One of our delightful young go-getters at city hall suggested OnlyFans and helped me set it up. The staffer says she uses it for her side hustle as an accountant selling 'Snaps of my grippers,' whatever that means. Kids and their slang. According to her, between OnlyFans and her city salary, she makes enough each month to pay her rent and live locally here in Santa Clarita."
Among the subscriptions available on McLeans OnlyFans site (which we will not link to) are:

$50 – audio of McLean describing the Metrolink Antelope Valley line trains entering the tunnels along the route
$100 – livestream of McLean on the Metrolink AV line
$150 – personalized video message from McLean reading a passage of the municipal code
$75 – Photo of McLean enjoying a popsicle at the Cowboy festival
$5 – Signed photo of McLean from 2002, the year she was elected to the city council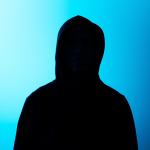 Louis Feinberg was born and raised in Santa Clarita. After a brief stint being stuck on the 14 freeway trying to leave, he gave up and now resides in Newhall with his 11 cats. In his free time, he can be found behind Valencia Lanes taste-testing paint for lead.