City Council to Propose "Layered" District Maps
Santa Clarita –
In a groundbreaking move, the City Council of Santa Clarita has announced that it will be proposing "layered" districts in response to a recent lawsuit which alleges that the current "at large" system violates the California Voting Rights Act.
Under the new system, the city will be divided into multiple layers, with each layer representing a different level of socioeconomic status.
"We believe that this new system will better represent the diverse range of voices in our community," said Mayor Jason Gibbs at a press conference announcing the decision. "By layering our districts, we can ensure that everyone has a say, no matter where they fall on the socioeconomic ladder."
The announcement has been met with mixed reactions from residents, with some applauding the city's efforts to address inequality and others expressing skepticism about the effectiveness of the new system.
"I'm excited to see the city taking steps to address the disparities that exist in our community," said longtime resident Karen Smith. "This new system will give a voice to those who have been marginalized for too long."
But not everyone is convinced. "This is just another example of the government meddling in things they don't understand," said local curmudgeon Alan Ferdman. "I don't see how layering our districts is going to solve anything. It's just going to create more bureaucracy and confusion."
Despite the criticism, the city council is moving forward with the new system and has already begun the process of redrawing district boundaries. The first elections under the layered district system are set to take place in 2024.
Only time will tell if this new approach will truly promote fairness and equity in Santa Clarita, or if it will simply be another well-intentioned but ultimately flawed attempt to solve a complex problem.
The city is hosting a special city council meeting to discuss the move to districts on Wednesday, March 1st at 6pm. For more information, visit the city website here.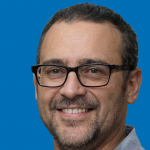 Jerome Horwitz is a Santa Clarita native. His family traces their lineage all the way back to the 1960s when his grandparents moved to the area to start a farm in what is now Castaic Lake. Growing turnips proved unfeasible below water, so they got out of farming and started a donut shop specializing in Bear Claws. Jerome enjoys watching paint dry, and lurking in local Facebook groups.