This Is The Beginning
Welcome back to the Advance Post Times! We took a brief hiatus to replace the Altair 8800s, air out the microwave of the tuna smell, and reorganize the organization. Our new parent company is excited to squeeze every drop of capitalism out of this cash cow produce next-level audience engagement, so expect sweeping changes such as over minimalized and inoffensive-generic-market-researched logos printed on useless crap marked up 1000% a brand new exciting logo, merchandise, and subscription levels with perks!
Allow me to introduce myself: Hello! I am Louis Feinberg, your interim Editor-in-Chief. I was the last one to write anything, so they put me in charge after Emmanual Goldstein had a mental breakdown and ran naked down McBean took an early retirement to spend more time with his family.
Rest assured, the suits have told me they are seeking someone qualified and have several promising prospects lined up! Oh, and writers are on the way as well. I'm also supposed to ask if you know anyone who would like a job writing? The pay sucks, but at least the work is demeaning perks are too innumerable to mention, and the morale has never been higher!
The suits wrote some talking points they want me to mention:
1) We need writers, submit your posts here: https://scvapt.com/submit-a-story/
2) FREE ADVERTISING! Well, for local businesses. If you're interested, go here: https://scvapt.com/advertise-with-us/
The future is bright for the Santa Clarita Valley Advance Post Times, with many exciting projects on the horizon. The new management team is excited to begin the floggings next chapter of this invaluable community-centric organization!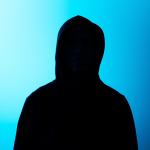 Louis Feinberg was born and raised in Santa Clarita. After a brief stint being stuck on the 14 freeway trying to leave, he gave up and now resides in Newhall with his 11 cats. In his free time, he can be found behind Valencia Lanes taste-testing paint for lead.