Despite Achieving Full Election, BJ Unable to Satisfy Voters
Santa Clarita – Newly reelected Santa Clarita Valley Water Board Director, BJ Atkins, confirmed today that he is resigning. "I'm sorry, I thought I was up to the task, but I just can't get the job done," said Atkins in a statement. The move comes as a surprise to many voters, who feel slapped in the face by the news. "It's a real shocker. You know, that BJ gave me hope, but I'm left more than a bit frustrated. We need to find someone who can maintain a rock hard position for the full term. In the meantime, to fulfill my needs, I'll resort to posting an ad on Craigslist I guess" said one voter.
Atkins was set to double team Division 3 with Kathye Armitage, a newcomer to the water scene who edged out Maria Gutzeit, the incumbent, for her position. "While I am disappointed, I can't say I'm surprised. He's an older man, and he clearly lacks the stamina. Poor guy, I hear they've got a pill now, but I guess he just can't keep it up" said Armitage when reached for comment.
The Water Board is still set to decide how to fill the opening, possibly fingering the next highest vote-getter, who happens to be Gutzeit.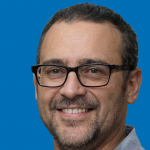 Jerome Horwitz is a Santa Clarita native. His family traces their lineage all the way back to the 1960s when his grandparents moved to the area to start a farm in what is now Castaic Lake. Growing turnips proved unfeasible below water, so they got out of farming and started a donut shop specializing in Bear Claws. Jerome enjoys watching paint dry, and lurking in local Facebook groups.