Local Conservative Buys Thesaurus in Misguided Effort to Improve His Online Arguments
Santa Clarita – A local conservative and admin of a Facebook group no one of sound mind would enter, announced today that he had purchased a Thesaurus in an effort to improve his arguments in the comments of various Facebook posts. "I perceive a particular quarrel may be ameliorated through emphatic pontification," said the man, only identified as Rob, "These bounders confabulate in advance of they are blue in the face. It's quite the abstruse farce, in point of fact. They'd do well to heed to my superior intellect, which subverts their egregious ideation forthwith," continued Rob.
The purchase of the thesaurus, coupled with the usage of irreverent polysyllabic synonyms, is undoubtedly intended to bolster an already trifling and incongruous argument. "He's doing his best to seem smart, without having to, you know, be smart, or use a different argument," argued one commenter in reply to Rob, to which he replied, "I find your comment to be shallow and pedantic."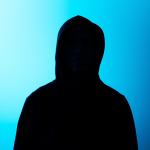 Louis Feinberg was born and raised in Santa Clarita. After a brief stint being stuck on the 14 freeway trying to leave, he gave up and now resides in Newhall with his 11 cats. In his free time, he can be found behind Valencia Lanes taste-testing paint for lead.