Grandparents Sitting Alone on Zoom as Economy Reopens and Life Returns to Normal
Valencia – As California's economy reopens, and people venture out from their homes, grandparents are left sitting on Zoom calls alone. "It's so great to finally be out of the house and seeing people again. This pandemic was just the worst. I can't wait to post about all the places I go to on Instagram" said Lindsay, 23 of Canyon Country.
The fifteen-month-long pandemic has stressed relationships the world over, as lockdowns and limited capacities in public spaces have forced social distancing, mirroring the lives many sexagenarian and septuagenarians lived before the pandemic. "It was nice getting to talk to my kids and grandkids a couple of times a week," said Margaret, 72, "but now that things are opening up and we're returning to normal, I fear they're gonna forget about me and let me rot." "Yeah," her husband nodded in agreement.
We asked numerous locals how they planned to remain connected to their elders, and most avoided the question or payed lip service to a promise of maintaining regular check-ins with them.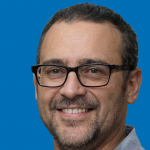 Jerome Horwitz is a Santa Clarita native. His family traces their lineage all the way back to the 1960s when his grandparents moved to the area to start a farm in what is now Castaic Lake. Growing turnips proved unfeasible below water, so they got out of farming and started a donut shop specializing in Bear Claws. Jerome enjoys watching paint dry, and lurking in local Facebook groups.