Nature Made Announces New Multi-Vitamin Gummies For Non-Binary Persons
Santa Clarita – Pharmavite, the Valencia-based company that manufactures and distributes "Nature Made" brand supplements, announced today a new line targeting non-binary persons. "This is a momentous day," said Jeff Boutelle, CEO and Chairperson of Pharmavite, "we want our non-binary siblings to know that we're looking out for them, and we hear them in their desire to have daily vitamins specific to their needs."
The new multivitamin comes amidst a large demographic shift of Generation Z that identify as non-binary.
Local radio shock-jock personality and Hart School Board Member Joe Messina lambasted the company for the decision. "Enough is enough, ok? In God's eyes, you're either male or female, man or woman. The woke left forcing every company into compliance with their communist-marxist ideals, trying to erase all forms of masculinity has gone too far! Will these new vitamins turn a man into a genderless blob? What is even in those things? And how am I supposed to know with these so-called genderless people if I'm allowed to undress them with my eyes? What would Jesus say about me eye-boning a quote-unquote 'them'? I don't think he'd approve. Frankly not being able to tell the gender of someone is leaving me angry, horny, and confused."
The new Multivitamins will be available at retailers starting later this summer.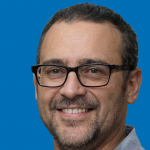 Jerome Horwitz is a Santa Clarita native. His family traces their lineage all the way back to the 1960s when his grandparents moved to the area to start a farm in what is now Castaic Lake. Growing turnips proved unfeasible below water, so they got out of farming and started a donut shop specializing in Bear Claws. Jerome enjoys watching paint dry, and lurking in local Facebook groups.