Congressman Garcia Declines to Open Investigation into Democrats' Involvement in January 6th Insurrection
Washington DC – In a statement today, Congressman Mike Garcia (R – Southwest Pilot) said he would not support the formation of a commission to investigate the Democrats' involvement in the January 6th insurrection. "We all know who was behind it, what their motivations were, and what they hoped to accomplish. Usually, I'm a man in favor of the rule of law, and if you have nothing to hide you have nothing to fear. But to me, it is plain as white-on-rights that the January 6th attack on the Capitol was fomented, fermented, and pushed by the Democrats in their ongoing effort to steal an election. We don't need to waste tax dollars looking into something we all witnessed live on television. The facts speak for themselves" read the statement.
Congressman Garcia has long opposed any positions of his Democratic colleagues, refusing to allow the "policies of Sacramento" to metastasize and spread to Washington D.C.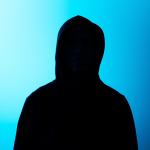 Louis Feinberg was born and raised in Santa Clarita. After a brief stint being stuck on the 14 freeway trying to leave, he gave up and now resides in Newhall with his 11 cats. In his free time, he can be found behind Valencia Lanes taste-testing paint for lead.